Integrated Services
SK materials which is reputed as the best partner for its customers,
provides customer-oriented services and differentiated solutions,
in order to achieve its vision of becoming a total solution provider in global gas & IT materials.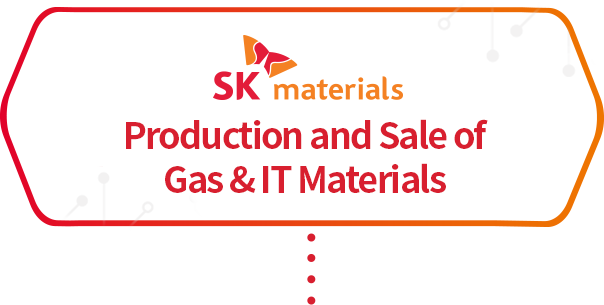 New product R&D,
portfolio diversification
Logistics service
(integrated warehouse) operation
Quality and service upgrades
GBulk specialty gas
supply system (*BSGS) operation *BSGS : Bulk Specialty Gas Supply System
Gas & IT material package supply
(sourcing, purification, mixing, etc.)
SK materials maximizes customer satisfaction and ensures a stable supply of in-demand products
by operating a bulk specialty gas supply (BSGS) system and integrated logistic warehouses.